WELCOME TO THE
NIAGARA FRONTIER ORCHID SOCIETY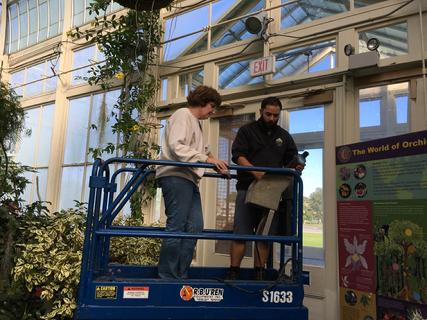 Sue in the hi lift
Next NFOS board meeting is Wednesday Nov 30th at 11:00 am at the gardens house 10
Our next NFOS monthly meeting is
Tuesday November 8th 2016
We will pack goodie bags and prepare for the MAOC
If you know what plants you are entering please fill out your registration form and have it ready. Peter and I will assist with correct classes for your plant.
We will continue collecting Orchid related Auction items so please bring any items you have collected.
We will also continue to plan and sign up volunteers for MAOC committees
We have the jackets in if you have ordered one you may pick it up at the meeting in November. Our T-shirts should be ready by the meeting so don't forget if you ordered one to pick it up.
T shirts are $13.72 and Jackets are 35.72
Don't forget to check out our

LINKS

page to see other websites about orchids, gardening clubs, and our own Buffalo and Erie County Botanical Gardens.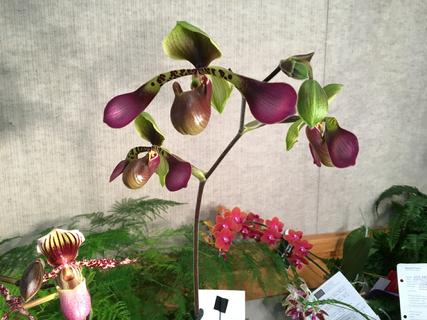 Paph lowii JC/AOS Asheville NC 2016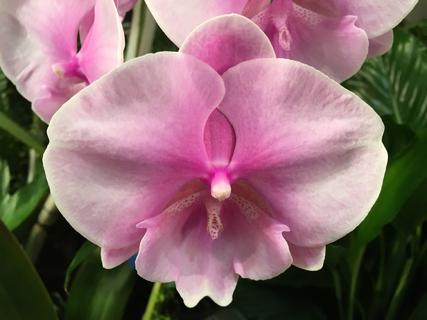 Big Foot Phal
Phal. Ken Avant 'Krull Smith'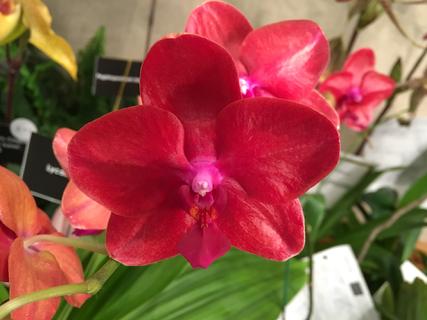 Red Phal hybrid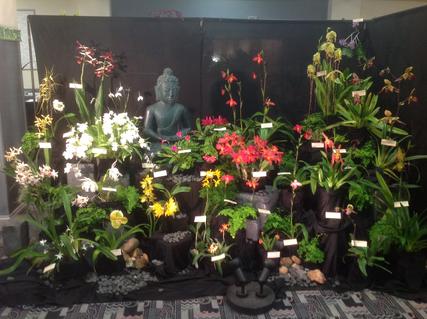 Winning exhibit at Spring MAOC Cincinntti 2016
Links don't work? Errors? Please report any issues on this website to Donna Lipowicz
Contact us at newsletter@niagarafrontierorchids.org